Visit our Showroom
Our state-of-the-art design studio has large working displays of our Hunter Douglas window coverings including blinds, shades and shutters, so you can see, touch and operate all the beautiful window fashions we carry. Dozens of gorgeous countertops, cabinetry and hardware finishes are on display as part of our full-service kitchen and bathroom remodeling services. Our staff will walk you through all the choices, so you can make a more informed decision for your space.
Making your dreams a reality.
Whether you are designing your dream kitchen, or just giving a powder room an update, Aegean Design Studio professionals will help you plan your kitchen or bathroom remodel. Come into our showroom and meet with our designers to get started.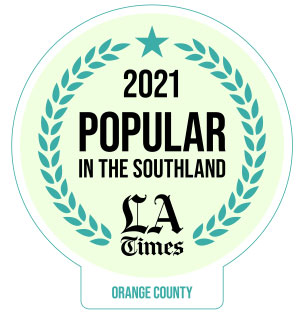 Wendy has been so helpful in guiding us to find the right combination of features and design elements to make our kitchen space so much more enjoyable and useful! I would definitely recommend Aegean to anyone looking to remodel their kitchen. There has never been any pressure to get anything on order, only encouragement to make sure we are getting what we will be comfortable with. This is so different from other studios we have been involved with.
Darren Chatham
2023-05-14
Friendly, expert advice for both materials and various colors and combinations for our bathroom remodel. Materials purchased include cabinets, countertops, sinks, plumbing fixtures, wall tile, floor tile, and shower enclosures. We couldn't have completed this daunting task without the calming, advice and coordination from Wendy and her entire professional team and encouraging advice.
I'm a General Contractor and this is the best and most beautiful show room I can send my clients to. The Aegean staff are very talented and attentive to my clients needs and you can pretty much get everything for your remodeling project at one location. I highly recommend Wendy and all her staff for your remodeling projects
Aegean Design services has been our go to for home remodel projects as well as some home repairs for many years. Staff is knowledgeable, professional and responsive and we have been extremely confident in their services and as well as their contractors. Wendy is the best! When she turns a project over to a contractor you can be assured she has vetted them and knows their work! Their attention to details was very much appreciated. I would definitely recommend their services for any of your remodel project needs. Aegean projects at our home include a complete stairway remodel, hardwood flooring and carpet, kitchen counter top replacement and shades for family room. Love this business!
My husband and I asked some longtime friends for a referral when we decided to remodel our kitchen and wet bar in our townhome in Huntington Beach. They recommended Wendy and Aegean Design Studio and we couldn't be more pleased with the outcome. From start to finish, Wendy and her team were outstanding. Always thorough and patient with my hundreds of questions during the entire process of completing the total remodel of our kitchen and wet bar, custom-made cabinet doors for our hallway and laundry area and kitchen window replacement. Their showroom is a wonderland of thousands of choices for everything you could possibly need and Wendy's expertise and experience made it possible for us to create the exact look that we had in mind. We highly recommend Wendy and Aegean Design Studio and hope to work with them on our next project.
Excellent showroom, service, and knowledge. Highly recommend.
Wendy, Thank you so much for everything you have done to make our home beautiful. Our friends are all impressed with your work ethic, design choices and all the contractors you brought in to do just about every room in our home. You have gone above and beyond our expectations, even going so far as storing our materials because we ran out of room here. You have touched every room in our house and the exterior too. I am so grateful I found you! Please extend my thanks to everyone who worked on our home. Can't wait for the next project! Michele Post
Wendy and the team at Aegean Design Studio supported me every step of the way in making my dream kitchen a reality! Not only is my kitchen visually everything I wanted, but it is incredibly functional. Wendy assisted me in selecting everything from paint colors to cabinet pulls to appliance styles. What I really appreciated about Wendy is she will encourage you to piece your component items (e.g. , flooring, tile) from whoever you want, not just her studio, and is excellent at integrating them all into the overall design. When there were issues with cabinets she had ordered (at a very competitive price), she diligently worked with the manufacturer to resolve these issues. The entire team is very responsive and they were so pleasant to work with. I highly recommend Aegean Design Studio for bathroom and kitchen remodeling!
We were lucky when a friend recommended Aegean Design Studio. Aegean did a full kitchen remodel for us and made the entire process easy, from design to selecting materials and a contractor. The project went so smoothly that a few years later we used them for a full master bathroom remodel, which also went very smoothly. Aegean's designers are creative and professional, not pushy at all. Their renderings and layouts helped to clearly visualize our projects. No detail was too small to discuss with them. Aegean wants their clients to be thrilled with their finished projects. We couldn't be happier with their work.