Window Coverings & Home Remodeling
in Orange County and the Greater Long Beach Area
Visit our Showroom
Our state-of-the-art design studio has large working displays of our Hunter Douglas window coverings including blinds, shades and shutters, so you can see, touch and operate all the beautiful window fashions we carry. Dozens of gorgeous countertops, cabinetry and hardware finishes are on display as part of our full-service kitchen and bathroom remodeling services. Our staff will walk you through all the choices, so you can make a more informed decision for your space.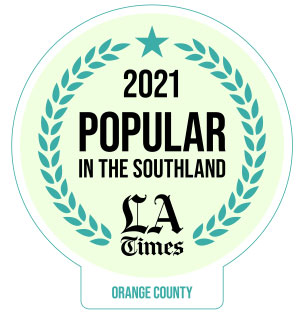 Marilou Lagman
2021-04-06
Our first floor master bath had severe water damage from our upstairs bathroom. Everything was demolished and we had to start from scratch. The design team in Aegean were very kind, courteous, and absolute class acts. We did our do diligence and accepted a handful of bids from competitors and though we ended up selecting a different team, we can confidently say that we do not mind revisiting Aegean for future and planned renovations. Both Dawn and Sheila were outstanding and they provided high quality work with their presentations and design. We highly recommend them and Aegean, if you're looking for a top notch family-owned and community based design team.
The team at Aegean is very knowledgeable and resourceful. The showroom has a lot of great product to choose from. I would definitely use them as a local resource if you're thinking to do work on your house!
My Wife and I love the place. Helpful, friendly, good ideas,
Martha Cannady
2020-10-01
Had some shutters installed. Great job with great prices. They kept me informed every step of the way. Very professional and I absolutely highly recommend them.
Aegean has helped us in two full kitchen remodels, one in our previous home and now in our new house where we are doing a full house remodel. They have lots of choices and are very respectful of the budget. The designers we worked with gave us options and professional drawings and layouts for full visualization of the layout. Their cabinet installers are the best and can make modifications on site to suit your needs. We highly recommend Aegean and would definitely use them again- but hopefully we are done with remodeling 😉
Aegean Design Services is a full comprehensive design center. They showcase beautiful kitchen and bath vignettes. The service is top notch! I never ever felt pressured to purchase anything and the ENTIRE staff made you feel so welcome anytime you came by to ask questions. I remodeled 2 bathrooms and a kitchen and my experience was positive. You won't regret hiring them. They're fantastic!
Chrysteen Braun
2020-09-15
We've worked with Aegean Design Studios for over 25 years! They're great. They have helped us with wood flooring, kitchen remodeling, bath remodeling and blinds and shades. The staff is extremely pleasant and I've always felt I was a valued customer. They're super.
Dinko Bozanich
2020-09-11
Enjoyed working with the girls they helped me pick out flooring and tile for kitchen and bathrooms loved looking at all their samples also ordered my blinds from them and I love them thanks so much Amy and Shelia